Brake Barrier of Time & Place
Process payroll from anywhere anytime
Signup for Version Systems Payroll Software now!
Version Systems is all in one Integrated Payroll Software
Version Systems is a leader in Generation Y workforce management platform which provides all in one integrated payroll software in India to empower companies to complete HR and Payroll activities within hours.
TRUSTED and LOVED by 1000+ leading companies across industries
Fits your budget
Version Systems payroll software comes with SaaS base pay as you go subscription model. It enables you to optimize features vs price ratio along with addressing all your requirements.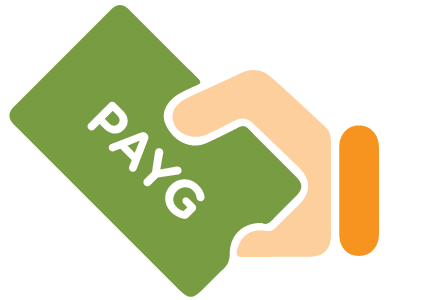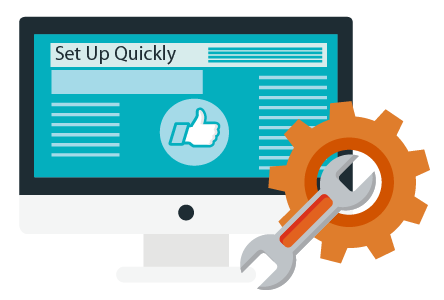 Set up quickly and manage easily
For Version Systems payroll software, you don't require any IT infrastructure. All your data will be stored in data center with level 4 architecture. Version Systems payroll software can be accessed from anywhere anytime making it easy to use. With exclusive training and dedicated account manager, you will be sure about timely and last mile support.

Engage, Evolve Employee
Increase employee engagement with mobile app comes with Version Systems payroll software. It is fully loaded with features like Payslip, IT statements, YTD calculation, leave balance, leave application, approval workflow, travel application, GPS based attendance, PlugME!, PF Slip etc. Same can be accessed through a browser and mobile devices to improve accessibility and efficiency.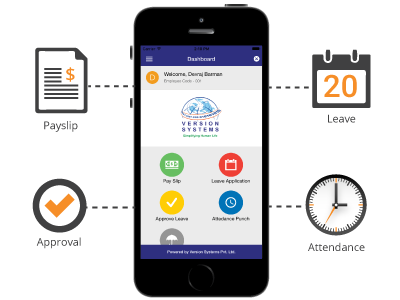 Publish on Portal
Collect CV of Candidates
Review Profile
Interview Stages
Select Candidate
Interview Schedule
Consultant Portal
Auto Screening / Filter

Offer Letter
Confirmation Letter
Document Collection
Appointment Letter
Asset Allocation
Document Tracking
Reporting
Warning Letter
Air Passage

Human Resource Management
Employee Enrollment
Employee Identity
Personal Detail
Transfer / Promotion
Resignation
Organization Chart
CTC Report
Employee Directory
Nomination

Attendance, Leaves & Timesheet
Attendance / Leave Application
Submission of Attendance
Leave Balance
Timesheet Entry
Attendance / Leave Report
Timesheet Report
Bio-Metrics Machine Work Schedule

Salary Process
Payroll JV
Final Settlement
Leave Encashment
Statutory Compliance
Loan Eligibility
Loan Rule Configuration
Ad-hoc
Arrears Calculation

Travel, Claim & Reimbursement
Travel Application
Payment Batch
Claim Detail
Claim Summary
Medical / LTA
Eligibility Checking
Email Mobile Approval
Mobile, Driver, Fuel

Multiple Language Payslips
Online Leave / Attendance Application
Leave Opening Balance
Self Appraisal
Online Check-in & Check-out
Investment Declaration & Tax Planning

Select Appraisal Plan
KRA / KPI Based Appraisal
Balance Score Card
Initiate the Appraisal
Review Performance
Ratings
Finalise

Budget
Requirement
Programs Scheduling
Participant Nomination
Training
Feedback

Online Payslip
Online Leave
Online Attendance
Reimbursement
Travel Application
Online I.T Statement

Create Ticket
Assign Ticket
Escalation
SLA
Closure

Employer Dashboard
Employee Dashboard
Module Wise Dashboard
Alerts & Notification
Ticketing
Reminders
Workflow
Approval